June 11, 2020
EYnovation™ Bootcamp | Scaling your business
Tickets
Description
EYnovation™ Bootcamp | Scaling your business
Growing your scale-up is challenging! Once you've found that magic product/market fit, you'll see new challenges popping up to scale your company to the next phase:


-      How to attract & retain talent?
-      How to make your Business Model & infrastructure scalable?
-      How to achieve that hockey stick growth your investors are expecting?
Don't reinvent the wheel, but learn from those who already lived it! EY's Growth Navigator is based on years of working with hundreds of successful companies.
During this unique bootcamp, you will get individual guidance from EY growth experts.
Unique bootcamp with a focus on tailored results
:
For this exceptional price, you will be part of both group & one-on-one sessions, to maximize group learning and tailor-made results: 
-      Group sessions:
How does a scalable organization look like?

Introduction to EY Growth Navigator

Introduction to the 7 drivers of growth

Peer learning session to end the bootcamp


-      One-on-one sessions:
4-hour session with a Growth Navigator expert (virtual or face to face)

Discussion of your top drivers of growth
!! Each participant will receive a FULL REPORT with EY's recommendations + access to the platform to get full access to your personal growth plan.
Note: this offering is specifically focused on scaling companies that have received at minimum A-round funding. Limited to 10 attendees.
PROGRAM
JUNE 11 - Virtual Kick off session on EY Growth Navigator
13:00 Welcome & introductions

13:30 What does a scalable organization look like

14:00 Defining your strategy with the EY Growth Navigator

14:30 Setting up for success: recap of the 7 drivers of growth, and determine your focus

Driver 1 - Customer

Driver 2 – People, Behaviors and culture

Driver 3 – Digital, technology and analytics

Driver 4 - Operations

Driver 5 – Funding and Finance

Driver 6 – Transactions and alliances

Driver 7 – Risk

15:30 Measure what matters: what are the right Metrics?

16:00 Q&A


JUNE 11 – JULY 2
One-on-one sessions with EY Growth Nagivator experts
JULY 9 


Peer learning session (FTF or virtual) 

The last day is all about peer learning and testing your plan. Each attendee will be asked to present a short "board meeting" style plan, and receive feedback of the other scale-ups in the room, together with EYnovation experts.
EY Growth Navigator
The EY Growth Navigator will help you assess your growth plans for the next years.
It's a unique, interactive experience that enables you and your leadership team to assess your company's capability to deliver your growth plans. It uses the EY 7 Drivers of Growth which is the product of years of working with hundreds of the most dynamic companies and growth leaders like the EY scale-up of the year finalists.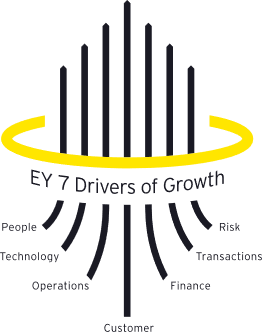 ***PLACES ARE LIMITED TO 10 STARTUPS*** 
Conditions to registration
Flemish VAT Number

Be a startup or scale-up
---
See you there!
https://thefactory.works/start-ups-scale-ups/
PS: For more information feel free to contact the EYnovation team
VLAIO (Vlaams Agentschap voor Innoveren en Ondernemen) attaches great importance to topics such as these. Therefore this workshop is part of our EYnovation program execution for VLAIO and is as such open to all Flanders-registered start-ups. In function of the audience, the workshop will be given in Dutch or English.
Date And Time
Start:
June 11, 2020 - 13:00
End:
July 6, 2020 - 17:00
Location
Online/ EY Wavespace
Borsbeeksebrug 26, 2600 Berchem
Berchem, Vlaanderen, BE, 2600
Click to Register:
https://www.eventbrite.com/e/tickets-eynovationtm-bootcamp-scaling-your-business-91600847601