WE BREAK WALLS
OPEN INNOVATION – STARTUP METHODOLOGIES – EY WAVESPACE
How do you start an innovation process in your company? How do you make your workforce think innovatively? There's no magic trick, it all starts with the right mindset. We break it down to understandable pieces and together, we build an innovation strategy that fits your company.
Grab a coffee with our experts
The only sustainable path to long-term economic growth is to build an "innovation factory" to create disruptive innovations on a continuous basis. Eric Ries
LAUNCHPAD MEETUPS
Get inspired. Startups pitch their solution and you'll see opportunities for collaboration.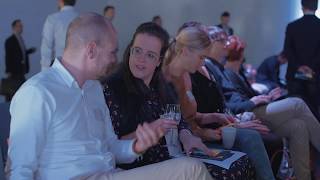 EYnovation – Launchpad Meetup Vlerick 2018 aftermovie
6th Feb 2019
CO-CREATION TRACKS
Let's get serious. Create the solution to your challenge with the right partner.
Connect and Co-create
HACKATHONS
Open the door. Share your challenges with others and work on the solution together.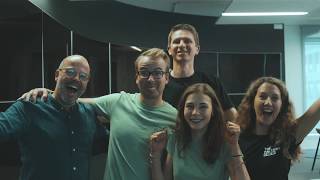 Innovate EY Hackathon – Aftermovie
6th Februari 2019
WHAT'S MISSING
You tell us. Every transformation process is different. Together, we pivot our strategy to obtain the best results.
The Factory lives and breathes innovation. We combine a hands-on approach with EY's deep industry domain experience and the right set of tools to transform your company. We work with EY's innovation tools & methodologies in a startup-like environment.
Grab a coffee with our experts
Innovators at
start-ups & scale-ups
Innovators at
corporates
Innovators at
SEE IT TO BELIEVE IT
HAVE A COFFEE WITH US AT THE EY WAVESPACE
The EY wavespace™ in Antwerp is our innovation center, carefully designed to facilitate open innovation projects with our clients. At the wavespace, we connect you with our community of startups and intrapreneurs of EY.
Get in touch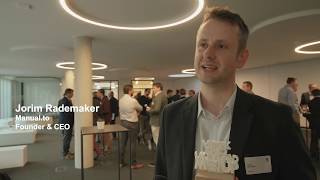 EYnovation – Launchpad Meetup Vlerick 2018
6th Feb 2019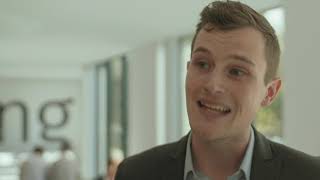 EYnovation – Launchpad Meetup Vlerick – Yannick Dillen
6th Feb 2019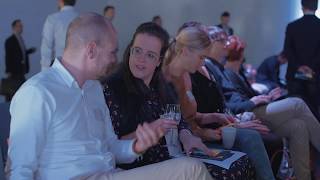 EYnovation – Launchpad Meetup Vlerick 2018 aftermovie
6th Feb 2019